Product Description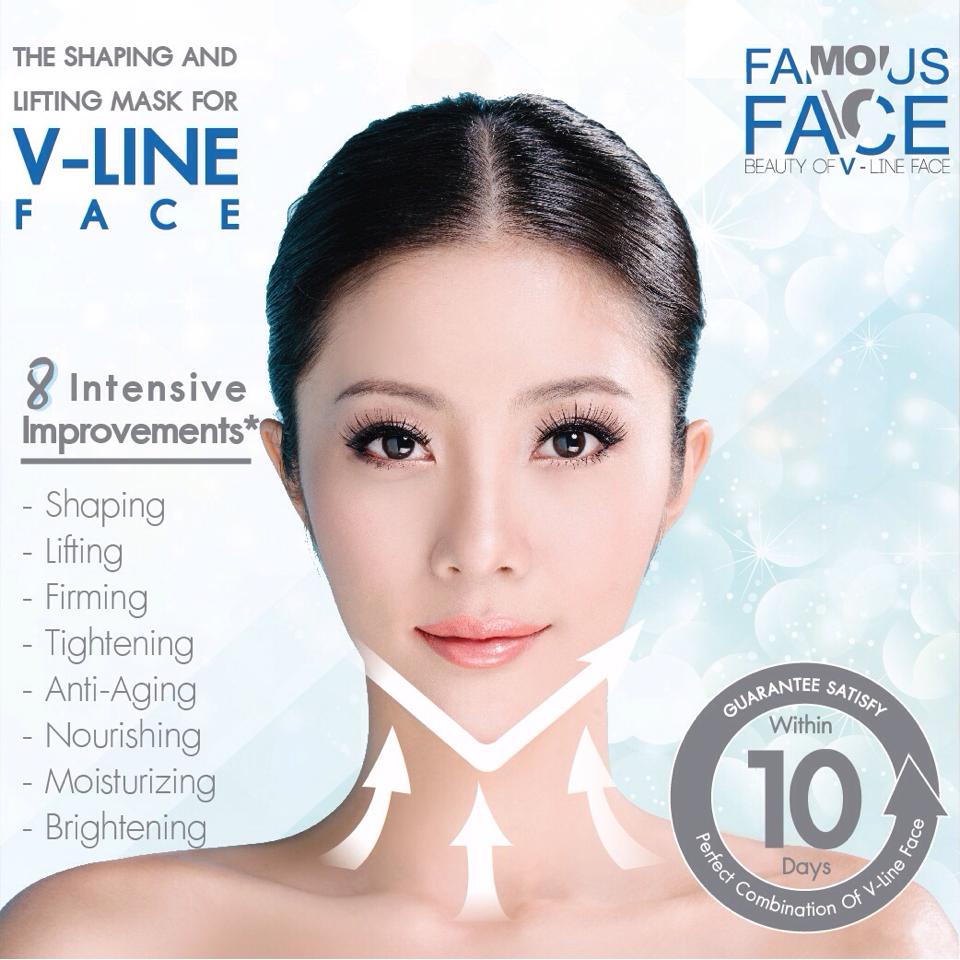 Famous Face V line set
1. Famous Face Belt
2. Famous Face HOT V-Line Face Sheet
Famous Face Mask is the work between the hot mask and strap. To achieve results quickly and clearly.
Our Masks are rich in the concentrated mixtures that results in breakdown of fat and firming facial skin,
which are Glaucine (breakdown of fat), English Ivy Extract (reduces absorption of fat into the blood vessel),
Witch Hazel. Extract (Firming skin and tighten pores) and Corum 9235
(Produce heat to enhance the breakdown of fat and take other nutrients deep into the skin better)
Also contains other substances that help restore the skin.
To keep your skin looking youthful, such as Sodium Hyaluronate, Coenzyme Q10, Vitamin E and Beta-Gluacan.
The results of use of the facial mask to face tightening of Famous face V line are firm, smooth,
V. shape more clearly, face look more youthful, smoother profile too.
Test results for yourself now.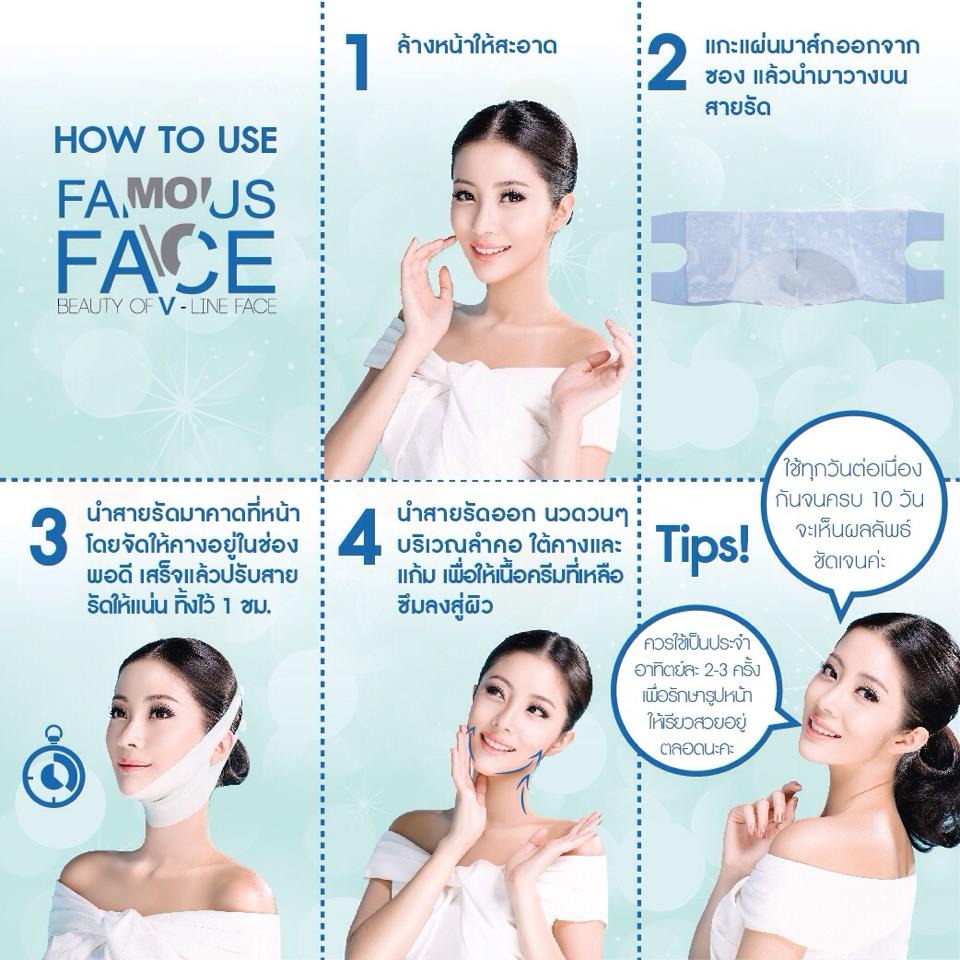 How to use:
1) Wash and dry your face.
2) Open the mask and then place it on top of the silicone belt.
3) Then strap the belt on face and leave it on for 1 hour.
4) Remove belt after 1 hour and massage the mask area to allow the solution to be absorbed.
(Should be used continuously for 10 days to see the clear result, then should be used 2-3 times per week)