AMADO herb dietary supplement product
Best no.1 & Hot!!! In thailand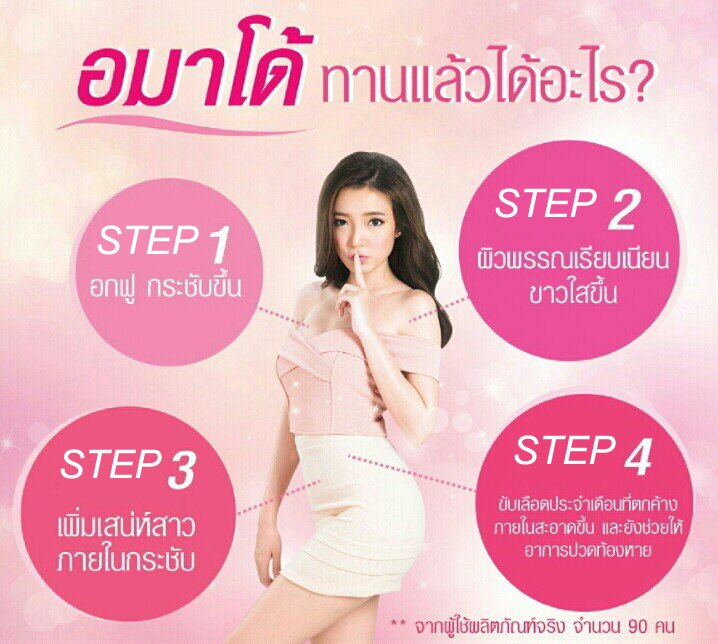 Ingredients :
herbal extracts, Chinese herbs, grape seed extract. And L – glutathione.
Benefit :
Reduce menstrual cramps, vaginal not tighten, help balance hormones, relieve women.
Improves the firmness of the breasts. Help the uterus team garage smell unpleasant.
Remain soft and natural. Collagen Skin to Reduces dark spots, freckles and acne solutions.
Chinese Herbal Help treat hives Itching of stress Symptoms include hair loss
Improves lubrication Makes it a joy to have sex.
Strengthens the immune system Reduce allergy symptoms
Direction : Take 1 tablet daily in morning or before bed.
( Recommend 1st month you to adjust hormone 2 tablets per day. And the second month take 1 tablet daily).
The result after eating
1-2 weeks to start noticing the changes in your body and skin.
4 weeks of menstrual pain reduce pain and cured.
1 Box = 30 Capsules