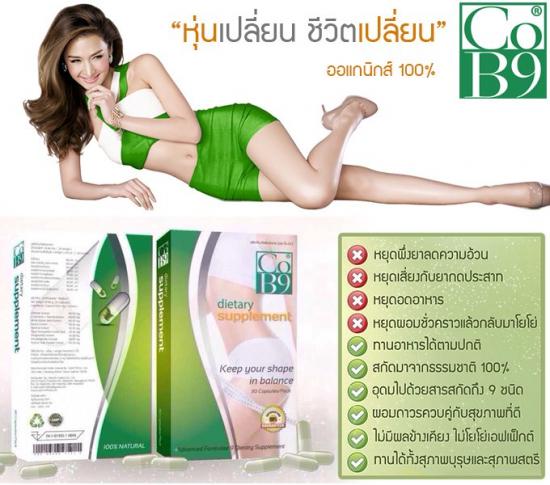 CO.B9 Dietary Supplyment 30 capsules
CO.B9 Dietary Supplyment
Keep your shape in Balance, 30 capsules
CO.B9 is extracted from 9 different best ingredients. Developed to reduce and control weight in particular.
Simplify process that requires taking several tablets to lose weight.
Why Cob9?
100 % natural extracts.
Inhibits the digestion of starch and carbohydrates.
The fat trap
Speeding up metabolism
Fiber to full speed.
Accelerate the excretion of intestinal lavage
Help absorb toxins and fats in the intestine.
Reduce the accumulation of fat Old fat boost metabolism
Stay in shape with no side effects.
Non-prescription and no Yoyo effect.
Controlled by medical professionals to lose weight for over 10 years.