Mild Sleeping Mask (All in One) Moisturizing & Brightening 15 ml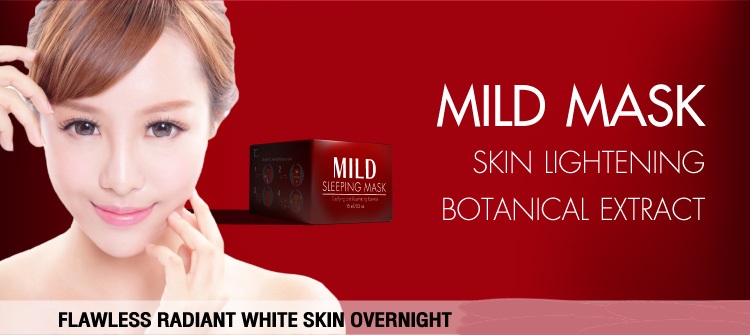 Clarifying and Resurfacing Essence
A skin-lightening botanical extract with clinically proven in its efficacy on lightening skin color and reducing age spots.
Mild Mask secret formula is a new skin-lightening active ingredient for overnight mask product. It is composed of fermented and hydrolyzed proteins extracted from Brassica Flower Extract. Additionally, there are Dictyopterismembranacea Extract, Beta-Glucan, Alpha Arbutin, Glutathione, Vitamin C, Vitamin B3, and Provitamin B5 in the formula.
Skin lightening bio functional active ingredients in Mild Mask are generally used for two major cosmetic applications: the reduction in the appearance of age spots (one of the major signs of aging) and general skin-lightening.
Tried! Using many cosmetic products to whiten and nourish facial skin. The good news is one can have a white, fresh and firm face in a fast and healthy way with MILD MASK which has an average of 1 week for amazing result.
Based on our Bio-medical Imaging; we used two-dimensional Photos. It shows the actual formation of the skin.

1. The image shows the deflating skin, rough and deteriorated which is the main reason of wrinkles and dark spots. This is actually shows the aging process and of course, using so many products that can trigger skin irritation.
2. The image shows elevation of skin after treated by MILD MASK. The skin becomes plump, firm and smooth. After 1 week of using MILD MASK at night, this amazing result. So probably, MILD MASK is the answer to any kind of skin problems.
Result demonstrates that MILD MASK – Brassica decreases melanin content in melanocytes. This effect is dose dependence. The intensity of 3% shows the optimal result. Furthermore, a time-course study indicates a maximum effect at 12 hours that continued to 24 hours.
Benefits of Mild Mask
It gives natural immunity to reduce skin irritation.
It provides skin a consistent pinkish color.
It maintains the moisture level of the skin cells.
It strengthens the elasticity and smoothness.
It stimulates the production of collagen.
It slows down the aging process.
It increases the blood circulation for a healthy skin.
It exfoliates dead skin cells to look firmer.
It also fights bacteria that cause acne breakouts and inflammation.
It inhibits the melanin formation such as; acne, dark spots, freckles and dark spots.
Ingredients
Dictyopterismembranacea Extract, Beta-Glucan, Alpha Arbutin, Glutathione, Vitamin C, Vitamin B3, Provitamin B5.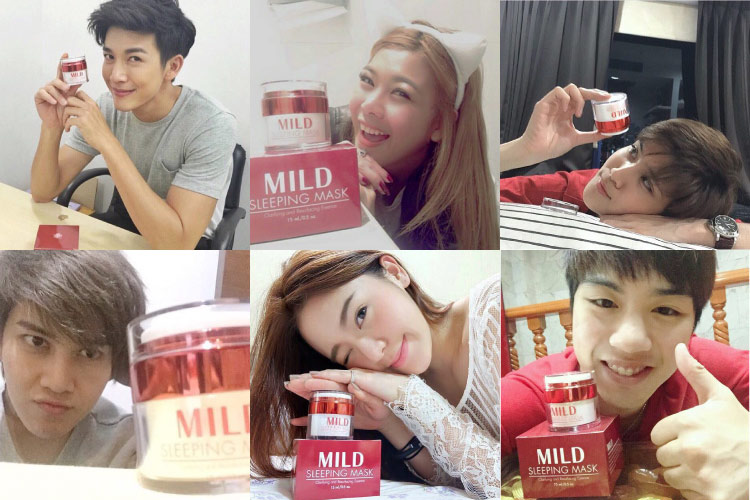 Instruction
You can apply the Mild Mask depending on your skin condition:
If your face has acne breakouts, you can apply this every night.
If you already have a clear face but you can see fine lines and freckles, apply every other night.
And you're in your 20's "no acne and wrinkles", apply every two days after, just to maintain the supple and smoothness of your face.
Lastly, if you want to apply Mild mask everyday without any reason, you can still apply it. In that way, you can have a flawlessly beautiful fresh face as you wake-up the next morning. And you will be able to preserve your youthful look for longer years.
THE LIFTING, FIRMING, AND BRIGHTENING ESSENCE INTENSE
This luxurious sleeping mask infuses skin with serum-strength sculpting power. Enriched with legendary healing energies of Alp Rose Stem Cell Extract and potent Tourmaline Mineral, it is visibly brighten, tighten, firm, and refines the face and neck. Day after day, skin looks more uplifted, rejuvenated, translucent and firmed as pores are visibly diminished.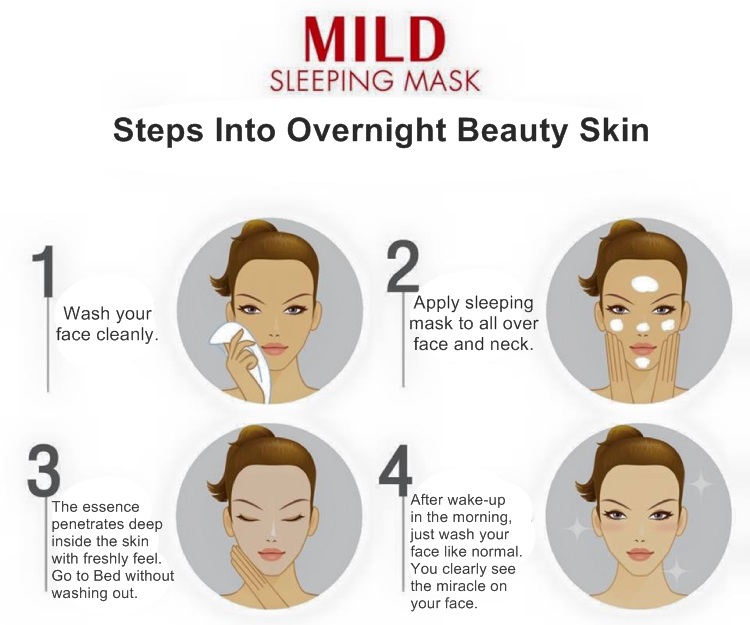 Manufacturers Information
Features
Size: 15 ml. /0.5 oz
FDA. No. 10-1-5831710.
FDA Tested
GMP Certified
100% safe and effective
Especially made for sensitive skin
Mission: To provide value in products and services that empowers people to lead healthier lives.
Commitment
Customer focused and information driven
Quality and value oriented
Natural is better
Our MILD MASK Pledge to You
To our valued costumer, only the best supplements- standardized, pure, and certified- make it on your shopping list. At MILD MASK, we wouldn't expect anything less. We apply the same oath of purity to help you brighten your skin safety and naturally.