Mistine Panorama Tip 2 Tail Mascara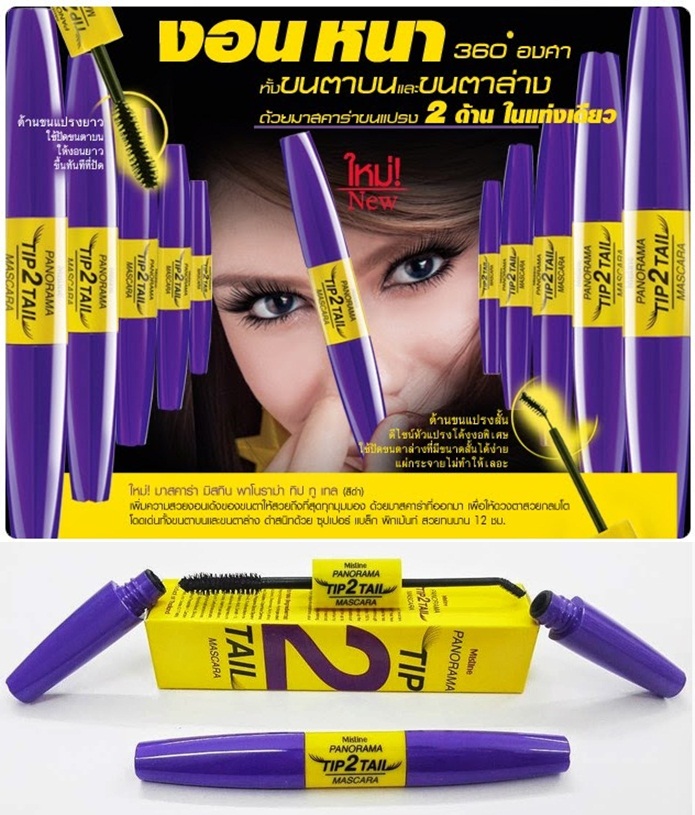 Mistine Panorama Tip 2 Tail Mascara is a Revolutionary dual ended ended Mascara for 360 degrees.
"Dual Extra Brush" has two brushes specifically designed for top and bottom lashes.
A Breakthrouh formula contains fiber up to 150% in length.
This formula plumps up the volume up to 5X Lashes and adds curl and sets lashes at 80 degrees for up to 12 hours.
This formula contains "Super Black Pigment"
which creates extremely Black Lashes and nourishing material from England conditions your lashes.
Size : 9 g.
Quantity : 1 Pcs.
Condition : 100% New, sealed, never open