Seven Day Perfect Weight Loss Pills 60 Capsules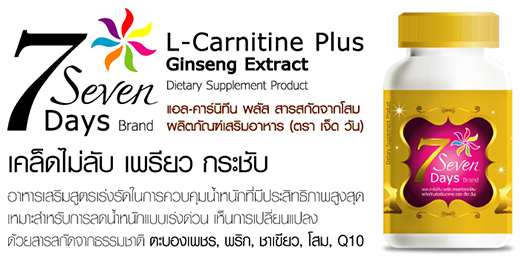 Beautiful slender firmed body shape that will make you look healthy, rejuvenate and make you look younger.
Suitable for person that weight more than 60 kilograms or about 130 lbs.
Directions :
Take 1-2 capsules. 30 minutes before the heavy meal or take 1 capsule before bedtime daily.
Ingredients :
Ginseng extract
L-carnitine
L-tartrate(LCLT)
Garcinia atroviridis extract 75% HAC
Cinnimon extract
Pepper extract
CO Q10
Cactus Extract
Green tea extract
Chromium Amino Acid Chelate 2%
FDA. Registration No. 12-1-08152-1-0106
Contain : 36 g. / 60 capsules