Vampire Milky Drop Body Lotion by Beauty White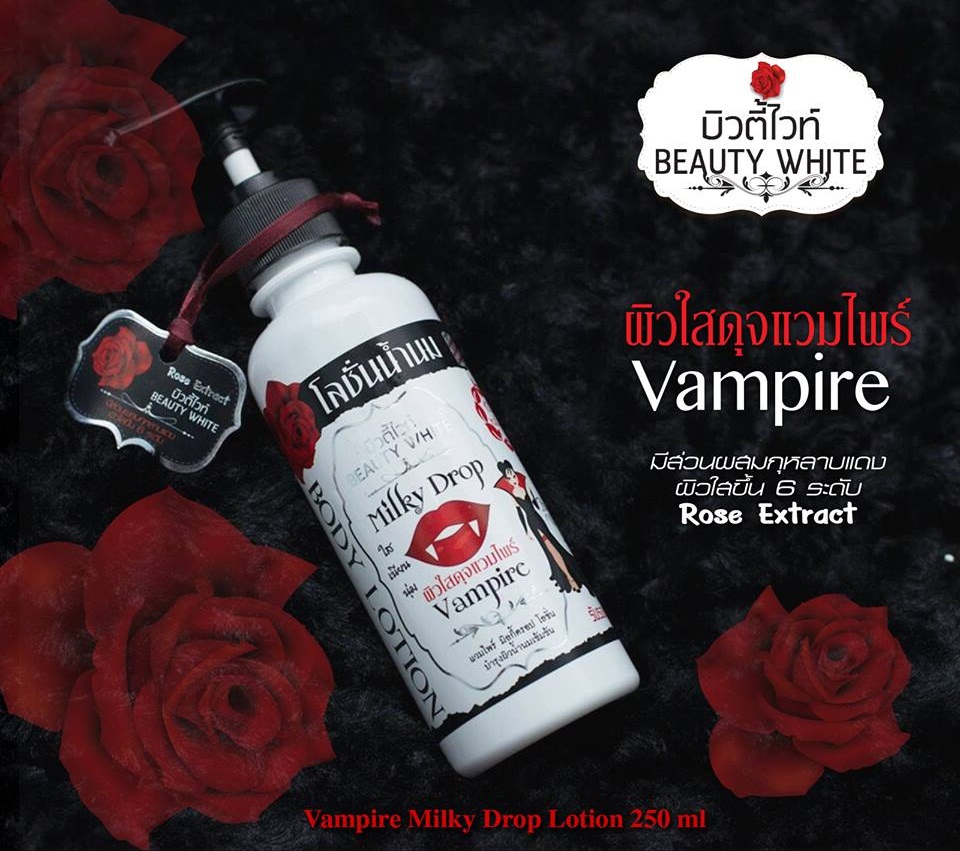 Lotion is formulated with the finest ingredients and the oil extracted from red roses Almond oil extracted from cow's milk.
Which these materials can result in skin rejuvenation. Add moisture to the skin, but not sticky.
Smooth surface No marks flaky wireless spots are also a mixture of aromatic oils which make wearing more than 12 hours.
Add charm. And smell the aroma is amazing.
Ingredient
Extract oil and red roses. That helps stimulate the skin cells. The blood circulation And healthy skin.
Lycopene from tomatoes. Helps maintain skin's youthful appearance. Skin and soft like baby skin.
Arbutin concentration. Inhibits melanin. Causing freckles and dark spots clearly.
Glutathione, glutathione, vitamin C, vitamin E and vitamin B 3 gives the skin a luminous aura have a soft even when cold.
AHA Fruit of vitamins and bedbug boost the skin color, equal to 6 cracked spots lymphatic clearly.
How to Use:
Mix 2 to 3 drops vampire serum into body milk and apply to whole body night and morning
Condition: Brand new with factory seal
Quantity: 1 piece
Size: 250ml.