Product Description
VERY BOOSTER Sleeping Mask By VERYMWL 20g.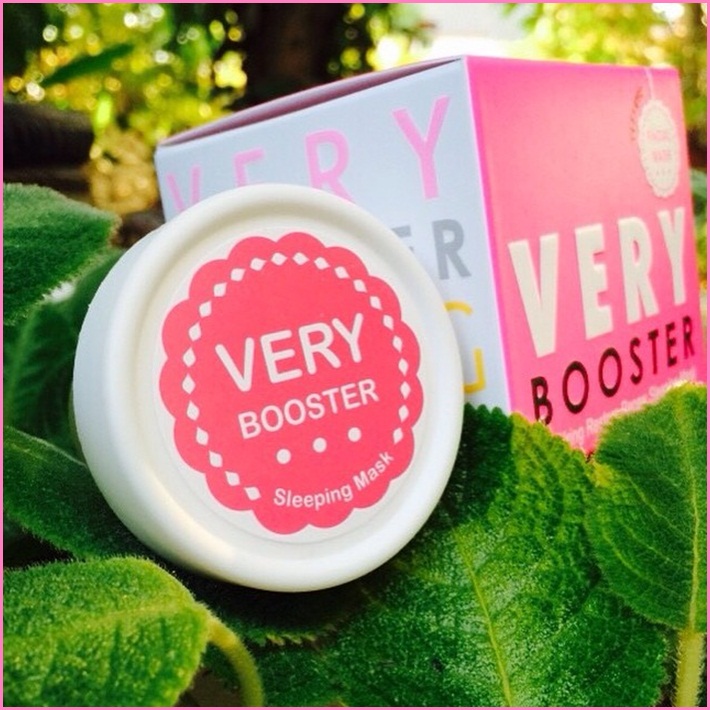 Very Booster is a sleeping Mask that helps restore the skin overnight fast, without any harmful banned substances or mercury without irritating and increasing with detox to remove toxins from pollution or makeup or creams containing dangerous substances unconsciously.
For all skin types even sensitive skin
*** nourish the skin, bright and energenic.
Feel fresh in the morning after cleansing.
Skin is soft, smooth and lively.
Directions
Can be used daily in replace of night cream.
Apply thinly before bedtime or apply a little thicker for fast recovery.
Use 2-3 times a week or every time that your face look tired and need to freshen up.
Size: 20g.