How does collagen peptide work?
After we've known what collagen peptide is, let's know more about how it works.
After collagen peptide enters our body, it will be digested in the small intestine and converted into tripeptide and dipeptide, known as amino acid which is easily absorbed through intestinal lining into the blood system and distributed throughout the body to strengthen every organ including muscles, dermis, and joints.
So, we can see how our skin and body can remain for a very long time. That's because our body gets collagen peptide which helps strengthen the body parts. Therefore, if you want to have a healthy skin and do not want to have arthritis when you get old, you had better find proper collagen peptides for yourselves.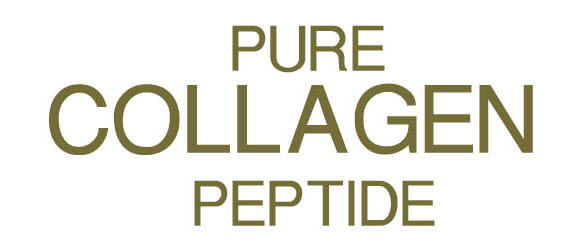 What are benefits of pure collagen peptide?
After we've known that collagen peptide is important for our body, now let's see how to choose suitable pure collagen peptide to get into our body and provide fully and safe benefits.
There are many types of pure collagen sold in the market. Before buying any pure collagen peptide products, we need to learn considerably more about it.
We recommend considering pure collagen peptide extracted from sea fish that has not been put through a chemical process, is non-GMO, and contaminant-free. In other words, the fish should be born and naturally grow in the sea.
Since natural sea water is very clean and pure, the fish growing there consume clean and uncontaminated food. Concerning the production process, pure collagen peptide should be produced under standard production processes to feature abundant proteins.
Additionally, pure collagen peptide should contain Glycine, a type of amino acids which is an essential nutrient important to our body and is also the main component of collagen in the body. We hope our advice can help everyone get full benefits from his/her own collagen peptides.
That's pretty much about collagen. As now you have known everything about collagen peptide, why don't you find some and take fully benefits of collagen peptide now?