Nutriva AC for Acne Product Review
One of the biggest troubles for the summer season is skin damage. Although, every season leaves a different impact on the skin but most of the troubles are found in the peak summer season. Ladies often keep on complaining about blackheads, comedones, acne, and oily skin. Note that, these troubles also become more common with growing age and most of the time such issues are reported by teenagers and below 30 age groups. The inflamed acne is one more big issue as it can cause long term discomfort with pain.
If you are searching for an herbal solution to ensure complete skin care then it is good to move towards Nutriva AC. This supplement is well known for its ability to control skin pores tightly while ensuring complete health. Find some time to read the details below to avail the best information about Nutriva AC.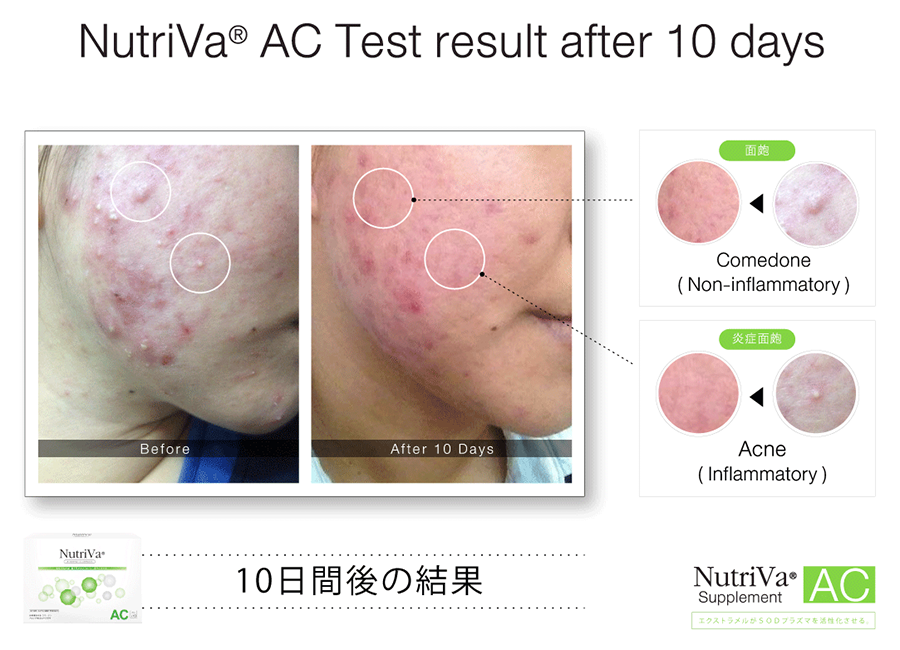 What is Nutriva AC?
This dietary supplement is often used to tighten the skin pores while ensuring complete care action. It works actively on skin surfaces and helps to reduce blackheads, comedones, acne, inflamed acne, and oiliness. All these actions lead to healthy skin with deep cleansing action.
You will be glad to know that Nutriva AC is made up of all natural extracts. One of the most essential and healthy ingredients of Nutriva AC is its Kiwi extract that promotes healthy and bright skin tone. This product is also capable enough to treat the bacteria that often get accumulated around the inflamed acne. Further, the collagen peptide initiates an advanced action to make your skin smoother while ensuring complete moisture.
Nutriva AC is a popular Japanese extract that is powerful enough to keep your skin protected against environmental changes. Thus it works with deep action to ensure that acnes will never return and your skin health can improve day by day. Some of the most common ingredients of Nutriva AC are zinc gluconate, pine bark extract, citrus bioflavonoid, SOD B extrame M, Pomegranate, Mulberry Extract, Gamma Oryzanol, kiwi powder, rosehip extract and collagen Di peptide etc.
Note that, this product is not recommended to use with other dietary supplements otherwise it can lead to harmful side effects by following wrong action treatment. The best time for consuming these pills is about 30 minutes before the breakfast and it should be taken with water only. It is good to consume only 1 or 2 tablets per day to ensure perfect results.
The Bottom Line:
Nutriva AC is one of the most trustworthy products for complete skin care and it is being used by thousands of people throughout the world. If you are also suffering from the common issue of acne and blackheads then it is good to order Nutriva AC from the online store right now. They will ensure delivery at your door step within two or three days and then you can start its consumption to achieve deep cleansing action with effective action against skin damage. There is no need to worry about any kind of side effect with this nature inspired skin care solution.