Phyteney Review
Initiating fight against weight loss is one of the major challenges in front of today's society. Stats reveal that almost all age groups are facing obesity and overweight issues these days and it is essential to find a trustworthy solution to deal with this trouble. The biggest reason behind this is the overloaded work routine and bad eating habits. Although, you can find several products online that claim fast weight loss but it is always essential to find a solution that does not cause side effects on your body.
After making huge analysis over several weight loss products, we found Phyteney weight loss dietary supplement as best choice for all age groups. It not only works for weight loss but at the same time it also initiates fat burning process inside so that whole body can be tuned to perfect shape.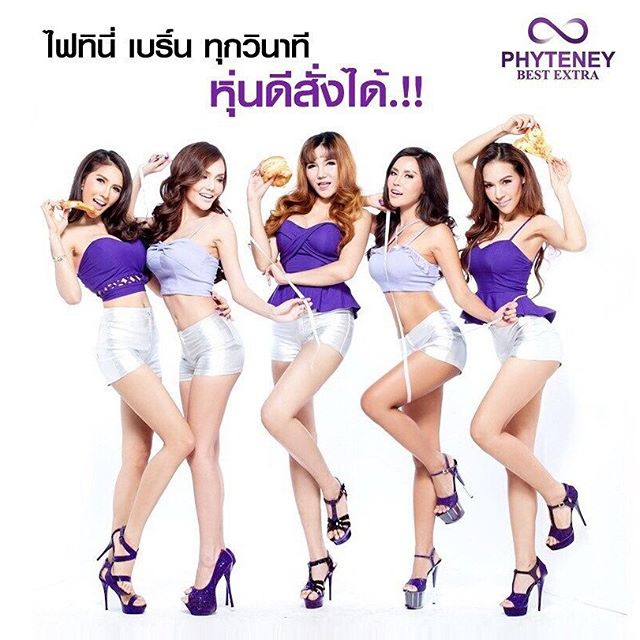 How Phyteney weight loss product works?
This weight loss and fat burning product follows 5B+1D formula:
Burn: It works for fat burning and leads to metabolism enhancement.
Block: This product assists in sugar and fat absorption that helps to block carbs.
Break: It reduces appetite and hunger so that person can control his/her eating habits.
Build: Phyteney weight loss product assists in building muscles by reducing fats in the body.
Blink: It helps to improve skin brightness while initiating anti aging process.
Detox: The deep detox action leads to toxin elimination.
What are the major ingredients of Phyteney weight loss product?
Grean tea is the major source of antioxidants that are known as catechines; they help to support fat loss while improve functionality of immune system and boosting cardiovascular health.
It is well known for several health benefits. It contains vitamin C in huge amount that can improve hair health and skin health while initiating weight loss. Emblica extract is often used for skin brightening and this ingredient here also provides anti aging benefits.
The active ingredient present in Garcinia Extract is hydroxycitric acid or HCA that leads to weight loss. It initiates its action by simply blocking the carb so that accumulated body fat can be reduced.
Several researches show that capsicum has great impact on body weight reduction and it also helps to improve metabolism in human body. Phyteney weight loss product use Capsicum extract as one of the major ingredient due to its multiple benefits. It can regulate blood flow in body while fighting against several respiratory diseases.
White Kidney Bean Extract:
This ingredient acts as an active starch blocker by converting starch into sugar content that can be observed with ease. Ultimately it helps to boost fat metabolism while blocking the carbs.
This special ingredient boosts a feeling of fullness so that person can control his diet. It also assists in toxic clearance while improving fat burning process.
It assists in muscle building while enhancing fat metabolism in human body. This extract fastens the weight loss process without causing any side effect.
Chromium Amino Acid Chelate:
It is used to control the cholesterol levels while suppressing appetite in human body.
Pros:
It never causes any side effect.
It leads to fast weight loss.
Cons:
Conclusion:
People that are dedicated enough to lose weight fast are advised to consume one capsule of Phyteney weight loss product at least 10 or 15 minutes before taking breakfast. This product can initiate fast weight loss action to provide your dream body shape.
More info about Phyteney CLICK