How to Make Your Boobs Bigger
You may be one of those women who already did a lot of regimens to make your boobs bigger, but still, you are not satisfied with the results. Or you also dream to enhance your breast fully, make it firm, and achieve the best shape, but you are afraid to undergo surgery. You may be unlucky to have that type of breast since you want to improve it, but there is still hope behind your goal. Many breast enlargement products have been offered in the market, but there is one that stands out. Thai Best Selling Products is offering various breast enlargement resolutions that are safe, clinically-tested, and pain-free. Let's see how they work!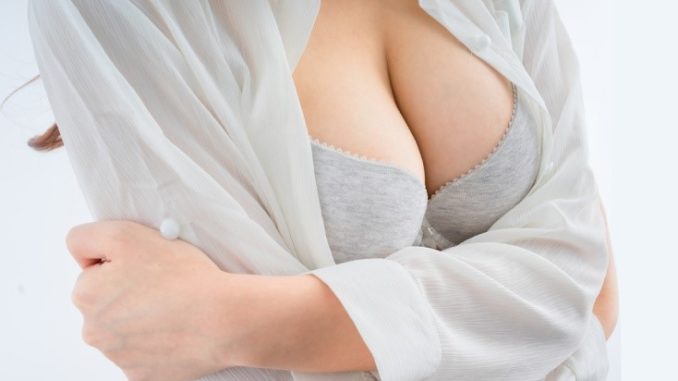 Breast Pill Not just an effective remedy that can enlarge your boobs, Bikinii Boomz is also a breast pill that acts as skin brightening. It is a dietary supplement that promotes pinkish nipples, normalize your menstruation, and prevents pimples. Taking one to two capsules of the first pack of this food supplement before bedtime is pretty straightforward to do. For the next packets, just take one pill before you sleep at night to achieve the best results.
Breast Enhancer Cream Using a breast enhancer pill may be suitable for you if you hate to take pills. Aside from being painless, it is also easy to apply directly on your boobs. One of the best creams offered in the market nowadays is the Boo Ben Large Breast Enhancer Cream. It is another safe formula because it is made of natural herbal ingredients. Just apply the cream on your breast twice in the morning and evening. You don't even have to massage it over just to strengthen its effect.
Dietary Supplement By just taking one capsule of Maxi Doomz twice daily, you will not only achieve a larger breast, but you will gain more benefits from it such as whiter skin, reduction of wrinkles, and vagina tightening. These are just a few of the common problems of women that this supplement can address. It is made of special formula that increases the female's hormone resulting in breast enlargement. You may take one capsule after meals or during an empty stomach.
Herbal Tablets Kwao Krua Nom Taek is one of the most effective yet less expensive breast enlargement resolutions we know. Each ingredient undergoes clinical tests to ensure it is also safe for those who will take it. It is an excellent choice if you also want to obtain other benefits it offers like radiant looking skin and improvements of hormones, so you'll stay young looking. To achieve its best results, take one to two tablets a day, one at a time.
Breast Enlargement Capsules If you are looking for a less expensive option, Pueraria Mirifica is highly recommended. It will not only make your boobs bigger, but it will also make it firm. Its ingredients are best-known to have a wide array of health benefits. It fights the effects of aging process which is the reason why it is best called as the "fountain of youth." It can also help improve your skin and reduce production of free radicals inside your body. Just like the other breast enlargement procedures mentioned, its process is also made easy. Just take one capsule per day before bedtime to feel and see its ultimate functions.
How to Make Your Boobs Bigger: Try these tips to boost your confidence while wearing your best attire because of those fully-enhanced breasts. Whether you'll wear a bikini or just a simple dress, you will inevitably draw the attention of many people after achieving the best results. Now, you don't have to spend thousands of dollars or even frighten yourself with surgical operations. Breast enlargement doesn't need to be complicated!