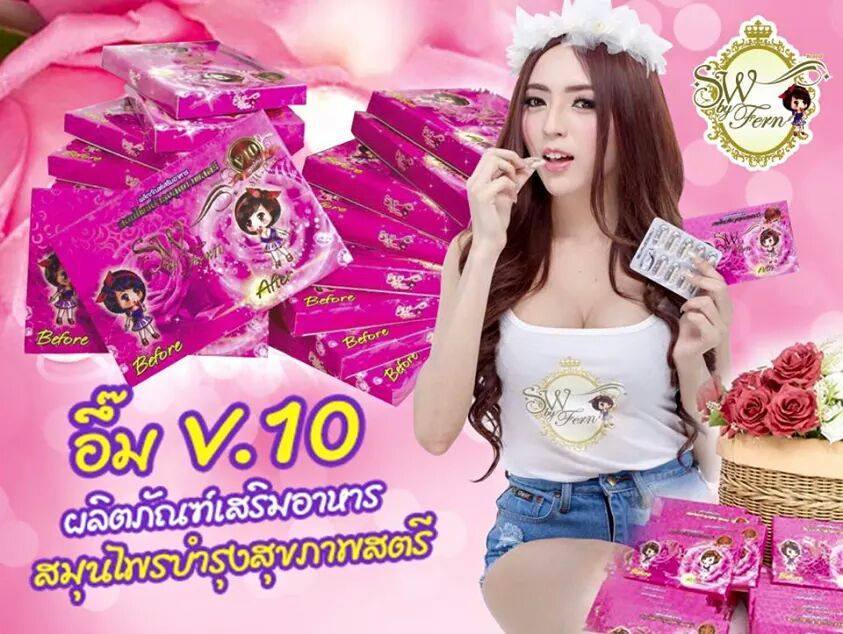 SW by Fern V.10  (1 Box = 10 Tablets)
SW by Fern V.10 ride Snow White Ferns by enhancing women's hormonal acne blemishes radiant look younger.
And help increase breast size to plump up good quality products to the United Herbal.
Ingredients: 1 tablet (1000mg) contains
soy protein isolate 80.00mg
pomegranate extract 68.00mg.
fish collagen peptide 100.00mg
pine bark exctract 60.00mg
alpha lipoic acid 40.00mg
green tea exctract 60.00mg
l-camitine fumarate 300.00mg
l-glutathione 250.00mg
vitamin b6 (pyridoxine hydrochloride) 2.00mg
belta-glucan from brewers yeast 40.00mg
( isolate soy protein, barley grass extract, wheat gluten and l carnitine fumarate )
How to use : Take 1-2 tablets a day, one at a time.